About the Author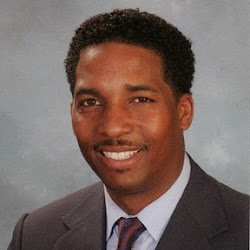 An author and respected professional business man, Mark Johnson is an advocate for young people and educational institutions, Mark is making his name through uncovering this untold history millions of people should be aware of in these times. While helping and teaching young people how important an education is in today's society, he see a drastic need to inform the youth of today the price they pay when institutions of any kind are not looking after their best interest. He is a graduate from the State University at Old Westbury and holds a BS in science. He states to the young kids, "Usually you're good in English or math but not too many people have a love for both." Mark even jokes that if you had told him that he would one day write a book, he would have thought you were crazy because English was his worst subject. His vision has come a long way by wanting to tell his father's story and passing it onto young children. Passing this history along teaches young children to stay in school and not only to seek careers choices they have seen, but to explore things they have never heard of but can find an interest in.
Mark's background is as diverse as his personality. He has done the impossible by self publishing his own book and promoting it all across the United States. Taking on this difficult task, he has met former athletes who were excited about the book and saw similar references in their own lives as well as the lives of so many who have passed away. They also wanted to share their story with Mark. In recent events, he was chosen to participate on a panel with former stars including Julius Erving, Kareem Abdul Jabbar, Earl Lloyd (first African American Player in the NBA), Dolph Shayes (50 Greatest NBA player) and Sharon Robinson (daughter of the late Jackie Robinson). This was the first Black History event during the All State Weekend, and sponsored by the NBA (Retired Players Association). Mark had an opportunity to meet with a group of retirees and listen to their stories.  He also made a presentation outlining his book's message, and he obtained important information that is valuable for his educational programs. He has created a substantial lesson plan that will go along with the book as a teaching guide for many literary programs in schools, community centers, learning centers and homes. The book has been chosen as a must-read for all inner city youth by the Eagle Academy in NY. They, along with other learning institutions, validated his hard work. Mark has also received awards for literary work that has earned him guest appearances on Cspan/book/tv, as well as countless articles about his hard work in promoting the book and his father's history.
Mark's son, Cameron, is a student at North Carolina State University.  While on vacation and semester breaks, he spends time helping his dad with the sales and marketing of the book. Mark says it's a great family moment when I watch my son talk about his granddad - I know my father is listening. One of the most memorable experiences took place when a gentleman walked up to him and said. "Let me get this straight…..You are selling a book about your grandfather who was a pioneer in basketball that your father wrote. I must have this book!" That was a moment Mark will never forget.